Unit 3 Work, Jobs and Careers.
1. Discuss the questions in pairs or groups.
What kind of documents do you usually submit when you apply for a job?
Is resume the same as CV?
What facts about your background should your resume contain?
What information about your work experience will your resume include?
Is it acceptable practice to write "References: available upon request"?
Should you fine-tune your resume every time you apply for a new job since it must be updated?
2. Read the text, make up its summary and retell it in the class.
Applying for a Job
There are different conventions of job application and interview in different countries. In most part of the world it's common to submit printed or laser-printed CV (curriculum vitae – British English) or resume (American English). This document contains all the unchanging information about you: education, background and work experience. This usually accompanies a letter of application, which in some countries is expected to be hand written not word processed. An additional information sheet containing information relevant to this particular job may also be required.
Many countries expect all your personal information to be entered on a standard application form. Unfortunately, no two application forms are alike, and filling each one may present unexpected difficulties. Some personal departments believe that the CV and application letter give a better impression than a form.
There are different kinds of interviews: traditional one-to one interview, panel interviews, where one or more candidates are interviewed by a panel of interviewers and even deep-end interviews where applicants have to demonstrate how they can cope in actual business situations. The atmosphere of an interview may vary from the informal to the formal and interviewers may take friendly, neutral or even hostile approach. Different interviewers use different techniques and the only rules the applicants should be aware of may be "Expect the unexpected" and "Be yourself".
Progress interviews are interviews where employees have a chance to review the work they are doing to set objectives for the future. Such interviews take place after a new employee has been working with a company for several months, and after that they may take place once or twice a year.
In different countries, and in different trades and different grades, the salary that goes with a job may be only part of the package: extra benefits like a company car or cheap housing loans, bonuses paid in a "thirteen month", company person schemes, free canteen meals, long holidays or flexible working hours may all contribute to that attractiveness of a job.
3. Vocabulary:
apply for – поступать на работу, обращаться за работой;
an applicant – претендент, абитуриент;
conventions – условия;
to submit – представить на рассмотрение в письменном виде;
curriculum vitae CV (B. E.); resume (A. E.) – резюме;
background – автобиография;
work experience – опыт работы;
to expect – ожидать, предполагать;
an application letter – сопроводительное письмо;
relevant – имеющие отношение;
personal department – отдел кадров;
an interview – проводить собеседование;
personal information – личные данные;
to give a better impression – создавать лучшее впечатление
hostile – враждебный;
employees – служащие;
an employer – работодатель;
salary – заработная плата;
extra benefits – дополнительные льготы;
loan – крупный заем;
bonuses – премии;
pension schemes – пакет пенсионных услуг;
flexible hours – гибкий график работы;
to contribute – способствовать.
4. Synonyms
an applicant – a candidate
a resume – a CV
to submit – to present, to send in
to supervise – to be in charge of
to be involved – to be engaged
to launch – to start
an employee – an executive
difficulties – complications
an objective – a goal, a target
an employer – a chief – a boss – a director
supplementary – additional
5. Match the parts of the proverbs about work:
Never put of till tomorrow…
A bad workman…
All work and no play…
Too many cooks…
Early to bed and early to rise…
Make hay…
Devil makes work…
Many hands…
If a job is worth doing…
No bees, no honey…
Every man…
Jack of all trades…
a) …while the sun shines.
b) …makes someone healthy, wealthy and wise.
c) …spoil the broth.
d) …makes Jack a dull boy
e) …catches the warm.
f) …what you can do today.
g) …blame his tools.
h) …for idle hands.
i) …make light work.
g) …it's worth doing well.
h) …no work, no money.
i) …is master of none.
j) …to his trade.
6. Read the following sayings and quotations and illustrate them with the examples:
A busy bee has no time for sorrow.
"Choose a job you love, and you will never have to work a day in your life."
(Confucius)
"Pleasure in the job puts perfection in the work."
(Aristotle)
"The difference between a job and a career s the difference between forty and sixty hours a week."
(Robert Frost)
"The best way to appreciate your job is to imagine yourself without one."
(Aristotle)
7. Read the definitions of the words "job", "work", and "career" (Business English Course), examine them and compose two sentences with each one.
The words job, work, and career are often confused by a lot of English learners. Let's learn how to use them correctly:
A job is a regular and official activity that you do, and receive money (a salary) for your activity. It's also called a profession or an occupation. You can have a full-time job (40 hours per week) or a part-time job (around 25 hours per week).
The word work is more general than job. "Work" – refers to general efforts and activities done to accomplish a goal. "Work" can be done both inside an official job and outside a job.
Your career is the total progression or promotion of your professional life. It can include many different jobs over the years. You can have a career in politics, journalism, teaching, finance.
8. Divide all the following words into four groups: departments, jobs, money, adjectives for job, unemployment, work:
salary
to work overtime
to be redundant
bonuses
to work in shifts
to be on the dole
to sack
prestigious
challenging
references
wage
chief accountant
accounts
part-time employment
recruitment
public relations
well-paid
skilled
to work flexitime
unemployment rate
to fire
benefits
to hare
temporary
sales
manageral
9. Read the text and make up its summary.
Rules of writing the resume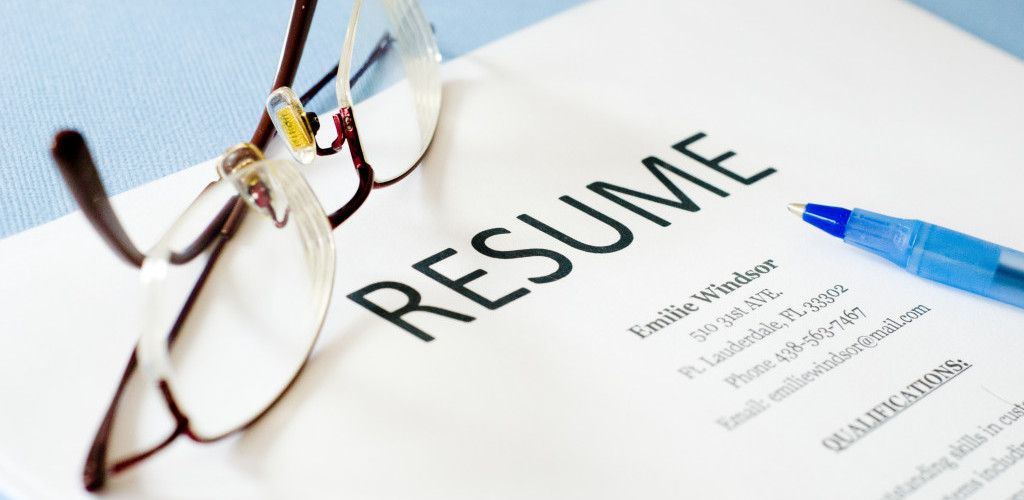 A resume is a short description of your history in work and at school. Resume have a fairly standard format and should be neatly typed on good quality paper.
At the very top, give your name, address, and telephone number. Your age and marital status may be included f necessary.
The next item in the resume is a brief paragraph that may be labelled "Objectives". In the paragraph, you indicate what job you are looking for and your major qualifications for such a job.
Following this is the record of your work experience. This records the main part of the resume. Your work experience is listed with your most recent job first. The job before that is listed next, and so on with your first job listed last.
After the record of your work experience, list your schooling, any degrees, relevant courses; hobbies, honours, and affiliations. For example, physical fitness is an asset: if you jog, swim, play tennis, golf, or engage in any other fitness activity, it may be worth nothing. If you belong to professional societies, you should definitely list them. Do list any awards or honours you have received whether or not they are job-related. Such honours indicate that you are esteemed by others.
Resumes are generally kept to one page.
10. Read a resume and compare a sample of resume and CV.
11. Writing: Compose your own resume/CV for job application.
A sample of resume
Vera White
675 West Road
Elmwood, New Jersy 09786
243-5647
Objective
To find an entry-level job in sales with a large international company.
Would like to utilize my knowledge of Spanish
Work experience
Summer 2000, 1999
Group leader in a European teen-travel summer trip. We travelled on bicycles and by boat. Many of the arrangements had been made in advance, but I often had to make substitute arrangements because of unforeseen events
Summer 1998
Spent three months in France working as a volunteer on the farm. Did so to improve my spoken French
Part-time employment 1998, 1997, 1996
Salesperson, college bookstore during school year
School record
1996
B. A. magna cum laude with honours in French Literature and Language Minor in History. Prinston Unversity
1995
Elmwood High School, class salutatorian. Honours in language and science
Extracurricular activities
Members of soccer team in high school and college. Contribution to school magazine in college. President of French Club in high school. Speak and write French fluently. Have working knowledge of Spanish.
12. Read the job CV below. Why do you think Mary applied for the job?
Mary Ricket

54, Stoppard Drive, London SW16

Tel. 342 856 443272

E-mail: mary.ricket@gmz.net

Date and place of birth

26.7.85, Maassluis, The Netherlands

Marital status

Single

Nationality

English

Qualifications

September 1999-July 2002

BComm, Marketing Management,

Haagse Hogeschool, The Hague

Employment history June 2003 – present

Management Team Co-ordinator

Helena Rubinstein, L'Oreal Organising

Meetings, events and conferences. Analysis

of sales figures and producing relevant

reports and charts

Customer relations and responding to

complaints and queries

Languages

English, German, French, Spanish, Dutch

IT Skills

Proficient user of Microsoft Office suite
13. Read the following extracts from letters of application and match them to the summaries:
a) I am very keen to work for your company because of its excellent reputation. I do not have the specific qualifications or experience referred to in your advertisement. However, I am applying because I feel I am able to make up for this through hard work and willingness to learn.
b) If you believe in the pursuit of excellence, than I am interested in joining your company. I set high standards for myself and expect it from
others, especially the organisations that I work for. I look forward to an opportunity to add to the list of already outstanding achievements, which are outlined in my CV.
c) From my CV, you will see that five years at a chemicals multinational have given me a solid business background. I am responsible for my department's logistical planning which has developed my organisational skills. However, I am now looking for opportunities for further development and responsibility, which my present employer cannot offer.
d) As a commercially aware and logistically trained university graduate, I have a broad range of employment experience at blue-chip companies in both the USA and Europe. I am dynamic and creative, with a strong team spirit and leadership qualities. I have a proven record of working with an individuals at all levels through highly developed interpersonal and communication skills.
I'm working for a chance to develop and demonstrate my true potential.
My qualifications and experience speak for themselves.
I'm so brilliant at whatever I do, they would be lucky to have me working in their company.
There may be people with better qualifications and experience, but no one is so enthusiastic or hard working than me.
14. Read extracts from letters of application and underline phrases in them which mean the following:
I've shown I can work with all kinds of people and get on with everyone.
If you think doing things well is important, I'd like to work for you.
I'd really like to work for you because you're such a great company.
I don't really have the profile of the ideal candidate.
I've worked with many different companies.
Grammar Practice:
1. Underline the correct verb form in each sentence.
I (work/ am working) for an electric utility company. I (am operating/operate) the transmission devices at the power station.
I (design/am designing) monitors. I (am creating/create) a new, cheaper flat screen monitor.
This company (makes/is making) components for the automobile industry. Right now, I (am working/work) on a device that monitors engine functions.
I (work/am working) for a company that produces radar and navigation systems for ships. We (are doing/do) a lot of work for Navy.
2. Rewrite the sentences in passive.
Someone services the machine every day.
They have closed down five factories.
They've closed the old factory.
They are encouraging her to apply for the job.
They don't clean the office on Friday.
3. Reorganise the words to make correct sentences:
June was at the contract the signed end of.
sacked slowly Mary was working too for
damaged fire the the in was office.
workers accident injured were the in some.
measures announced the have new been.
stuff employed new no year this be will.
redesigned corporate is image being our.
salaries increased year have this been our.
4. Combine one word from box A with one word from box B to complete each sentence below.
| | |
| --- | --- |
| A | B |
| electronics | application |
| written | secrets |
| job | position |
| stuffing | industry |
| unemployment | benefits |
| temporary | stuff |
| skilled | warning |
| previous | workers |
| job | security |
| workers' | needs |
| company | rights |
For young people_____________ is not usually as important as a good salary.
We gave the employee a __________ for arriving late to work two days running.
In the summer there is more work so we have to take on more people to meet our ____________.
He was accused of revealing ___________ to a competitor.
A hundred years ago ___________ didn't exist because there were no unions.
You always have to include a CV in your ____________.
The __________ is an important sector of the local economy.
At Christmas, shops take on ___________ because it's a busy time of year.
In many countries there are no ___________ for people who have no work.
Was your previous position ___________ a full-time post?
Education is important because industry needs a supply of _________.
5. Speaking: Act out the dialogues on the topic "Job Interview".
1. Have a class discussion on whether they think the interviewer was fair or not.
2. How far do the job applicants should exaggerate their qualifications and experience in order to secure an interview?
3. Do you think applicants should be clearer and more honest about their work experience?