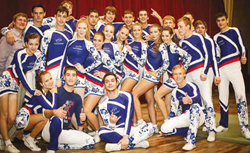 The University life offers a great choice of academic and artistic opportunities to pursue. The University Campus consists of 8 University buildings, 4 students' hostels, canteens, studium, gyms and open-air sports grounds and a park.
Lectures, seminars and laboratory works are held in the study buildings, computer labs are open late at night. Young researchers work withtheir supervisors in scientific laboratories.

The University library offers books and study materials and renders help to students to find the necessary materials and other libraries by inter-library electronic connection.

In the gyms the coaches do their best to keep students fit by choosing an individual workout programs.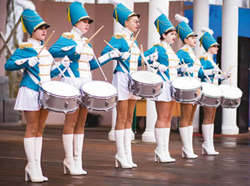 Students' hostels have single and double rooms which are fully equipped for life and study.
Canteens offer a variety of dishes at reasonable prices. There is a market and grocery stores nearby for those who prefer to cook themselves. Students' cafes, bars and city parks are popular places for entertainment and outdoor recreation.
Students' parties and activities have been developed during the whole period of the University existence: Students Welcome Ceremony for first-year students (September), University
Visit Day (April), Festival "Students Spring" (March-April) contests and competitions in various academic subjects and others. Every year on January 25, St. Tatyana's day is celebrated, this day is a great student's day all over Russia. All events are organized by the University Students' Club which includes University Students KVN Team, Chorus of the clerical music "Preobrazhenie".
The ballet dancing studio "Rainbow Colours" is very popular among students, they attend dancing lessons. The most talented participate in international competitions.
There are two University newspapers "Alma Mater" and "Gvozd" where students and teachers can express their opinions.
In summer students and faculty members are welcomed to the summer camps "Bodrost" and "Sosnovy Ugol", situated in the countryside near the river.
CONTACTS
Tel./Fax: +7 4752 63-11-70
E-mail: studklub@ nnn.tstu.ru